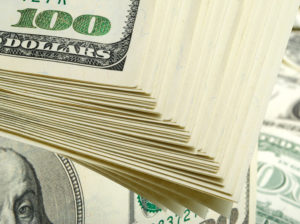 Theft by Extortion Attorney in Hudson County
HUDSON COUNTY THEFT BY EXTORTION DEFENSE LAWYER
Theft by extortion in New Jersey is not as sophisticated as it sounds. In fact, it is relatively easy to charge someone with such an offense because police and prosecutors often solely rely on the alleged victim's version of events. If prosecutors believe only the victim's side of the side of the story, you could be charged with a felony theft crime that exposes you to significant time in state prison. In our decades of combined practice in criminal defense, our lawyers at William Proetta Criminal Law have experience defending people against accusations of theft by extortion, theft by deception, identity theft, receiving stolen property, and similar charges for theft and fraud. Through thorough investigation and knowledge of the complexities of these cases, we may uncover certain circumstances that allow the court to see past the baseless allegations of your accuser. If you have been charged with violating 2C:20-5 in Hudson County NJ, our theft defense attorneys we will review the facts of your case, determine the best way to move forward, and stand by you throughout the prosecution as we fight to achieve the most favorable outcome. Contact our local Jersey City office at (201) 793-8018 to discuss your extortion charges in a free consultation.
WHAT DOES THEFT BY EXTORTION MEAN IN NEW JERSEY?
The definition of theft by extortion under N.J.S.A. 2C:20-5 can appear fairly complicated on its face. Nonetheless, there is a relatively simple explanation of the crime. Simply put, extortion occurs when a person obtains any property that belongs to anyone else. Specifically, a person is guilty of theft by extortion if they purposely and unlawfully obtained property of another by extortion. What makes the theft constitute extortion lies with how the property was taken. Certain elements as to the steps involved and conduct committed must be proven to a jury before a theft crime can transcend into extortion. Specifically, the state must prove that the property was obtained by:
Causing an injury to someone, confining or restraining them, or committing any other criminal act;
Accusing a person of criminal offenses or causing such allegations to become actionable (ie. by criminal or civil suit);
Making a secret known to the public (true or false) that subjects the intended target to public ridicule, or that which hurts the person's reputation or business;
Failing to act or take action as an "official" or causing another official to fail to act;
Causing a collective strike/boycott to derive a benefit for the group;
Testifying or not testifying in an action involving the target's legal claim;
Causing injury to the other person with the intention of causing "material" harm without any substantial benefit to the actor (otherwise known as the person accused).
In New Jersey, for a person to be issued a criminal complaint for theft by extortion, the state must allege that you committed any of the above acts to obtain property to which you have no legal interest.
WHAT ARE EXAMPLES OF EXTORTION IN HUDSON COUNTY NJ?
There are countless scenarios that can come into play when reviewing cases of extortion and fact patterns vary. Some may include fantastical tales often seen in movies and books, while others hit closer to home and are more personal. For example, if someone threatens to break your thumbs if you do not pay him a percentage of your weekly business income, and he collects the percentage not belonging to him, he can be accused of theft by extortion. Similarly, someone may own a construction business and intend on getting a government contract through the public bidding process. If you advise him that you will compel the public official to reject his contract if he does not give you a piece of the proverbial pie, you can be accused of extorting the victim.
In the realm of personal relationships, you may commit extortion by threatening to expose your girlfriend's sex tape via social media if she does not pay you $1,000. Similarly, if you threaten to publish another individual's text messages of racist rants if he does not give you his car, knowing that this will lead to a decline in those who frequent his bakery, you can be charged with extortion under 2C:20-5.
While the extent of possible fact patterns involving theft by extortion is immeasurable, the degree of the crime can be quantified.
WHAT LEVEL OF CRIME IS THEFT BY EXTORTION IN NJ?
Extortion is a crime of theft. Many theft related offenses are graded and punished according to the amount allegedly retrieved in the commission of the criminal act. Generally, if the theft involves property with nominal value, the degree of the charge will be less serious. However, this is not true for extortion, as the law makes no exception for property worth less. Actually, anyone charged with extortion is facing a conviction for a second degree crime. It makes no difference whether the property extorted was $200 from an ex-girlfriend or a multi-million dollar contract subverted into your bank account. The degree of the crime lodged against you will always be the same, namely, a second degree.
As the term suggests, this level of indictable offense is second only to first degree offenses and carries a presumption of state prison. If convicted of theft by extortion, the sentence involves New Jersey state prison for a minimum of 5 years and a maximum of 10. You can also be sentenced to pay a $150,000 fine at the top end of the range. Worse still is the fact that you will serve 85% of your sentence before the state becomes authorized to grant you parole, as extortion is governed by the No Early Release Act (NERA).
CONSULT A JERSEY CITY THEFT BY EXTORTION ATTORNEY TODAY
Sometimes the accusations hurled your way are just untrue. For example, it is an affirmative defense that you lawfully owned the property or that you had an honest claim or legal interest in it. Even if you have no affirmative defense, you are not required to prove a thing. The state has the burden of proof when it comes to a theft by extortion charge and our defense attorneys will hold them to that standard in criminal court. To learn more about what you can do to challenge theft by extortion charges in Jersey City, Weehawken, Secaucus, Union City, Kearny, Bayonne, Hoboken, and Hudson County, and how William Proetta Criminal Law can aid with zealously advocating on your behalf, call our seasoned NJ theft defense lawyers today. You can reach us at (201) 793-8018 anytime for a cost-free consultation.