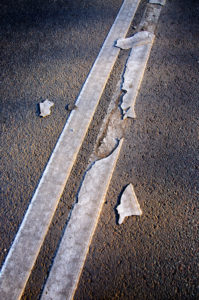 Leaving the Scene of an Accident Resulting in Injury Attorney in Ocean County
Toms River NJ Criminal Defense Attorneys for Leaving the Scene of an Accident Causing Injuries
Getting into a car accident can be devastating for everyone involved. After all, no one intends to get in his or her car, drive, and cause an accident, much less be in an accident through no fault of their own. Sometimes, people who cause the accident panic and leave the scene. Maybe the person fleeing does so because they are driving under the influence, afraid, unsure of what to do next and what their obligations are by law, or just not good at handling conflict. All of these factors may come into play when a split decision is made to leave the scene after a motor vehicle accident. Whatever the reason may be, for the motor vehicle offense of leaving the scene of an accident, you face significant punishment in the form of hefty fines and even time in jail. However, the motor vehicle ticket is nothing in comparison to the third degree crime of leaving the scene of an accident in which serious bodily injury is alleged under N.J.SA. 2C:12-1.1. For this third degree felony offense, you face years of incarceration and thousands of dollars in fines and restitution.
Our Ocean County defense team can handle the traffic ticket for leaving the scene in municipal court in Jackson, Lacey Township, Manchester, Brick, Point Pleasant, Seaside Heights, Toms River, or another town in New Jersey. If the matter involves a criminal offense in Ocean County Superior Court, we have the criminal law know-how and years of defense successes to represent and defend you to the greatest possible extent. Experience in both criminal and motor vehicle cases has provided our criminal defense lawyers with more strategies and approaches to assisting you with your individual case. Contact our local Point Pleasant office at (848) 238-2100 for a free consultation to go over your options.
Your Obligation to Remain at the Scene when an Accident Happens
New Jersey has nearly 9 million people living in the state, making it the second-most densely populated state in the country. The roads are congested, arguably overcrowded, and frequently clogged with busy people running to work, doing errands, or just getting out and about. The rushing around frustration, and overall fatigue make it such that almost three hundred thousand motor vehicle accidents occur each year in this state. As we all know, a motor vehicle accident is not intentional but it happens nonetheless. The law mandates that when they do occur, you and all other drivers are obligated to stay at the scene. The type of criminal or traffic charge you face for leaving the scene of an accident depends on what resulted from it. Was someone injured? Was it just property damage that came about from the accident? Did someone die? The answers to these questions are critical for the charges filed against you and the penalties you face if found guilty.
What does it Mean to be Charged with Leaving the Scene of an Accident Resulting in Serious Bodily Injury N.J.S.A. 2C:12-1.1?
Leaving the scene of any accident gives rise to motor vehicle tickets as well as criminal offenses, the specific charges determined by the specific circumstances. Accordingly, a criminal complaint can be filed against you for a third degree crime when you are involved in an accident in which a person suffers serious bodily injury and you leave the scene of that accident under the terms of N.J.S.A 39:4-129. For a criminal offense violating N.J.S.A. 2C:12-1.1 to be filed, the preceding condition that must be met is found in the motor vehicle code.
Specifically, anyone who has reason to believe or otherwise knows that he or she has been in an accident in which someone is injured, or property is damaged, has certain obligations. First, the driver involved in the accident must stop the car immediately or as close to the accident as possible. After stopping the car, the driver must remain at the scene and fulfill other requirements such as providing their name, license, and information to any witnesses, drivers or officers. Additionally, you as the driver, are required to render aid to the injured party as well. If no one is present or you cannot provide your information to the person, the law requires you to go to the nearest police station to report the accident.
Aside from proof that you left the scene of the accident, the state must establish beyond a reasonable doubt that another party suffered serious bodily injury. Serious bodily is more than just a bump or bruise. The bodily injury in this context is more extensive, and must be one that can cause disfigurement, risk of death, or prolonged damage to a bodily member, organ, or function. If these conditions are met, and you cause serious bodily injury to another, you may be charged with a third degree indictable crime.
Penalty for Third Degree Leaving the Scene of an Accident Charges in New Jersey
Leaving the scene of the accident in which anyone experiences serious bodily injury is a crime of the third degree. Third degree crimes carry a sentencing range of 3 to 5 years in any of New Jersey's 13 prisons. Additionally, fines up to $15,000 can be issued, as well as the requirement that you pay restitution for any damage. The financial damages ordered in your criminal case are in addition to, or aside from, any penalties imposed by a civil court.
For all criminal offenses, there is a maximum amount of prison or jail time that can be ordered upon conviction. For third and fourth degree crimes, in most cases, there is no presumption of incarceration and the accused has the ability to receive a probationary sentence. In fact, for those who have never been convicted of an offense of any kind, there is a presumption against incarceration for persons found guilty of third or fourth degree crimes. Unfortunately, this provision against jail time does not apply to 2C:12-1.1 charges.
Making matters worse is the fact that you could also be charged with the felony offense for assault by auto. If you are charged and found guilty of this offense in addition to leaving the scene, you will be given a second sentence, as the two do not merge. The sentences can also run back to back (consecutively) and not at the same time (concurrently).
Need a Lawyer for Leaving the Scene of an Accident Criminal Charges in Ocean County NJ
There are proactive defenses in any criminal case, including leaving the scene of an accident. On the reverse side of things, experienced attorneys often set out to expose the weaknesses in the state's case as well. It can be as simple as shedding light on the lack of evidence as to the identity of the driver, or something more complicated like cross-examining an expert on the seriousness of the injuries. After a thorough investigation of the facts of your case, our criminal justice lawyers are prepared for the challenge of putting the state to its proofs when defending you. As soon as you decide to enlist our criminal law firm for your defense, our attention will be focused on defending you to the fullest extent. We also provide free initial consultations and can answer any questions you may have. This is always available at no charge, so please feel free to call (848) 238-2100 now if you would like to discuss charges for leaving the scene of an accident anywhere in Ocean Township, Little Egg Harbor, Berkeley Township, Stafford, Barnegat, or elsewhere in Ocean County, New Jersey.