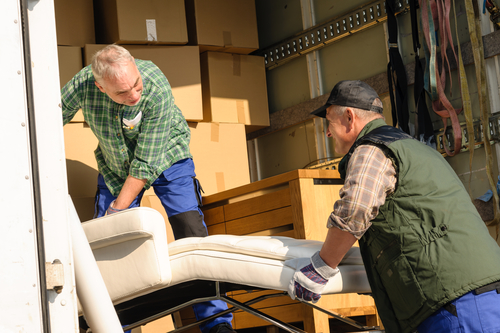 Receiving Stolen Property Attorney in Middlesex County
New Brunswick NJ Receiving Stolen Property Lawyer
Possessing Stolen Property Attorneys in Middlesex County, New Jersey
In the eyes of New Jersey state law, the receipt of stolen property supports and encourages the original acts of theft and burglary. As a result, New Jersey takes the crime of receiving stolen property very seriously. The statute outlining this type of theft is quite broad, and therefore these charges are often riddled with particular legal issues. In some cases, there is a high potential for innocent people to be charged with receiving stolen property. We put together this article to provide vital information for defendants charged with receiving stolen property under 2C:20-7 in New Jersey. You'll see throughout this page we address several common questions we regularly come across from clients and we also provide an analysis of the applicable law for receiving stolen property. Charges for possessing stolen property, like other felonies, are serious offenses and that's why we always recommend you seek out and retain the representation of an experienced criminal lawyer who will diligently litigate and argue on your behalf. If you would like more information about how our law firm may be able to help you, feel free to read our reviews and visit partner, Will Proetta's attorney profile. Like all of our lawyers he has represented many clients for receiving and possessing stolen property as well as a wide array of other criminal and municipal charges throughout New Jersey. If you or your loved one has been arrested for receiving stolen property in Cranbury, East Brunswick, Edison, South Plainfield, New Brunswick, South Brunswick, Piscataway, Spotswood, or elsewhere in Middlesex County, then contact our office, conveniently located in Edison, to set up a free initial consultation with a criminal defense lawyer at (732) 659-9600.
Why I am Charged With A Crime If I Didn't Steal It Or Know It Was Stolen?
Did the deal just seem too good to be true? You couldn't pass up such a "steal"? Well in that case there's a good chance that the merchandise you bought wasn't legit or was actually stolen. Based on the statute for Receiving Stolen Property, the law makes it the buyer's responsibility to know what they are buying based on what they call the "reasonable person standard". To give you a real life example, this would mean that if you buy a brand new iPhone from your friend for $100 when you know a new iPhone goes for closer to $800, the average person would know something is not right. This way someone can't pretend to look the other way and buy goods they probably know are stolen but didn't want to ask any questions because the deal was so good. New Jersey passed this law to try and target the demand for stolen goods on the black market hoping that without as much demand, people wouldn't be as tempted to steal for profit.
New Jersey Receiving Stolen Property Law N.J.S.A. 2C:20-7
The New Jersey statute for receiving stolen property is listed below, in pertinent part, for your convenience.
§ 2C:20-7 Receiving Stolen Property
a. Receiving. A person is guilty of theft if he knowingly receives or brings into this State movable property of another knowing that it has been stolen, or believing that it is probably stolen. It is an affirmative defense that the property was received with purpose to restore it to the owner. "Receiving" means acquiring possession, control or title, or lending on the security of the property.
Elements of a Receiving Stolen Property Offense
1) The defendant received or transported property of another; and
2) The defendant acted knowingly when he or she received or transported the movable property of another; and finally
3) The defendant either knew that the property had been stolen or had reason to believe that it was stolen at the time he or she either received it.
Degrees of NJ Receiving Stolen Property Charges
The guidelines for grading theft crimes, such as receiving stolen property, are found under the New Jersey statute 2C:20-11 and are as follows.
• 2nd Degree – if the property is valued at more than $75,000; punishable by 5 – 10 years in prison with a presumption of incarceration.
• 3rd Degree – if the property is valued at between $500 and $75,000; punishable by 3 – 5 years in prison.
• 4th Degree – if the property is valued at $200.00 – $500.00; punishable by up to 18 months in state prison.
• Disorderly Persons Offense – if the property is less than $200; punishable by up to 6 months in county jail.
Speak with an East Brunswick NJ Receiving Stolen Property Defense Lawyer
Normally, the state will choose to prosecute cases involving property worth at least several hundred dollars. It is for this reason that we commonly see receiving stolen property cases in the third degree. Our lawyers will work with the prosecutor in an effort to have your charges downgraded or dismissed, or to secure your admittance into a diversion program such as Pre-Trial Intervention. Diversion programs allow a defendant to have all charges dismissed upon successful completion. We represent clients charged with the theft and receiving stolen property throughout Middlesex County and New Jersey including New Brunswick, Carteret, Highland Park, Piscataway, South Amboy and North Brunswick. Contact our office today at (732) 659-9600 to speak with an experienced receiving stolen property defense lawyer who will build a customized case strategy designed to meet your needs.