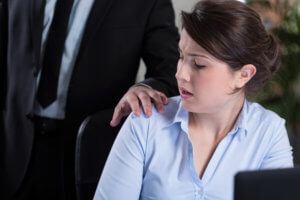 Criminal Sexual Contract Attorney in Union County
Criminal Sexual Contact Lawyer in Elizabeth NJ
Cranford Sex Crimes Attorneys Defending Clients in Union County, New Jersey
Sex crimes carry severe penalties in New Jersey and some also expose you to sex offender registration for life. Specialized police units aggressively search for sexual offenders and state prosecutors charge and try sex offenses with single-minded focus. A conviction for a sex crime like criminal sexual contact or aggravated criminal sexual contact can carry lifetime consequences. Thus, it is essential to have an aggressive and experienced sex crimes defense attorney advising and defending you if you have been charged with such a crime.
At William Proetta Criminal Law, our Union County sex crimes lawyers have years of experience defending clients charged with criminal sexual contact, aggravated criminal sexual contact, and related charges such as endangering the welfare of a child. If you have been charged with criminal sexual contact in Elizabeth, Cranford, Clark, Linden, Mountainside, or another area in New Jersey, contact us today at (908) 838-0150 to speak with an attorney who can help. We can provide more information and dedicated guidance based on the specific facts of your case. We provide consultations free of charge.
2C:14-3 – Criminal Sexual Contact Statute NJ
New Jersey law, specifically section NJSA 2C:14-3 of the NJ statutes, prohibits criminal sexual contact and aggravated criminal sexual contact. A person can be arrested for and charged with this serious sex crime for:
Intentionally touching the "intimate parts" of a victim; or
Touching their intimate parts in view of a victim who they knew to be present, or causing the victim to touch their intimate parts for the purpose of sexual gratification or degradation
The law defines "intimate parts" to include sexual organs, inner thighs, groin, buttocks, breasts, or genital or anal areas. The prohibited touching can be carried out indirectly, directly, through clothing, or under clothing. Notably, prosecutors do not have to prove that penetration took place to convict you of criminal sexual contact.
A defendant can be charged with an even more serious crime of aggravated criminal sexual contact, for committing any of the the acts described above in a situation where the victim is a minor and the actor:
Is related to the victim;
Had supervisory or disciplinary control over the victim;
Was armed with a weapon or caused the victim to believe you were armed with a weapon;
Was aided by another person who used physical force or coercion against the victim; or
Used physical forced or coercion and caused the victim to suffer severe personal injury.
What are the Penalties for Criminal Sexual Contact Charges?
Criminal sexual contact is routinely charged as a fourth degree crime, which is an indictable offense. It is a very serious charge. Upon conviction, you face lifetime registration as a sex offender under Megan's Law, a potential lifetime term of community supervision, 18 months in prison, and up to $10,000 in fines.
Aggravated criminal sexual contact is an even more serious crime, typically charged as a third degree indictable offense. If you are convicted, you face lifetime sex offender registration, potentially tens of thousands of dollars in fines, lifetime supervision, between 3 and 5 years in prison, and several other severe penalties.
Consult a Clark Criminal Sexual Contact Lawyer for Help with Your Case
Given the severity of criminal sexual contact charges and associated penalties, you should seek counsel from a top-quality sex crimes attorney immediately upon learning that you are facing these charges. Call us at (908) 838-0150 or contact us online to find out how we can help you defend against these allegations.