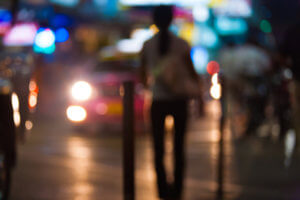 Prostitution, Solicitation, & Promoting Prostitution Attorney in Union County
Prostitution and Solicitation Lawyers Union County NJ
Elizabeth NJ Sex Crimes Defense Attorneys
New Jersey law criminalizes prostitution in many forms, including engaging in prostitution, solicitation, and promoting prostitution. Prostitution crimes, governed by N.J.S.A. 2C:34-1, are considered sex crimes and some can even result in sex offender registration for life. Clearly, the state of NJ and its law enforcement officers take prostitution seriously and they vigorously enforce the laws against it in court. Fortunately, you are entitled to an equally vigorous defense, which only a highly qualified prostitution defense attorney can provide.
Our skilled Union County criminal defense lawyers at William Proetta Criminal Law will use all of our knowledge and experience to aggressively defend you in court if you are facing charges for a prostitution offense. We have years of experience defending clients arrested for prostitution and related offenses like lewdness in Elizabeth, Linden, Plainfield, Mountainside, Cranford, Clark, and throughout New Jersey. Contact our local offices in Union County, NJ, at (201) 793-8018 for a free consultation with a prostitution defense attorney and obtain specific guidance based on the facts of your case.
Prostitution Charges & Penalties in New Jersey
Both prostitution and solicitation of prostitution are illegal under NJSA 2C:34-1. This statute explains that it is both unlawful to offer to sell sex or sexual activity for money and to accept an offer to exchange money for sexual activity. The law defines sexual activity broadly to include penetrative sex, oral sex, masturbation, "fondling," and "sadomasochistic activities." Selling sexual services for money is termed "prostitution," whereas requesting to buy sexual favors or paying for sexual activity is termed "solicitation."
A conviction for prostitution or solicitation under NJSA 2C:34-1 will result in a disorderly persons offense on your criminal record. A disorderly persons offense is similar to a misdemeanor. A first-time prostitution or solicitation offense can result in 6 months in jail and a fine up to $1,000. A subsequent offense may be charged as a fourth degree crime (also known as an indictable offense), resulting in up to 18 months in prison and fines ranging as high as $10,000.
Promoting Prostitution Consequences in NJ
It is also illegal to promote prostitution in New Jersey. You can be charged with promoting prostitution if you assist or force your spouse to prostitute himself or herself, compel another person to engage in prostitution, own or manage a brothel or prostitution business, you locate and provide a person to a brothel or prostitution house or business so that they can engage in prostitution, find a customer for a prostitute, lease property you own for use in prostitution, or if you encourage someone to become or continue to be a prostitute.
The penalties for promoting prostitution are harsh. If you are arrested for promoting prostitution, you can be charged with a third degree indictable offense, which may result in 3 to 5 years in prison and up to $15,000 in fines, or a fourth degree indictable offense, subjecting you to up to 18 months in prison fines ranging as high as $10,000, with the severity of the charge depending on the severity of your conduct. If you promoted the prostitution of a minor,  the charges are elevated to a second degree indictable offense, which entails consequences including 5 to 10 years of imprisonment and mandatory sex offender registration.
Contact a Cranford Prostitution Lawyer for Help Today
Being charged with a prostitution offense is not to be taken lightly. With a criminal conviction, jail or prison time, heavy fines, and the possible label of a sex offender can be dramatically harmful for your life. You need a skilled criminal defense attorney who has successfully handled prostitution charges in Union County and throughout New Jersey, to defend your innocence and fight for the best results. Call (201) 793-8018 to consult with a lawyer at our defense firm free of charge.