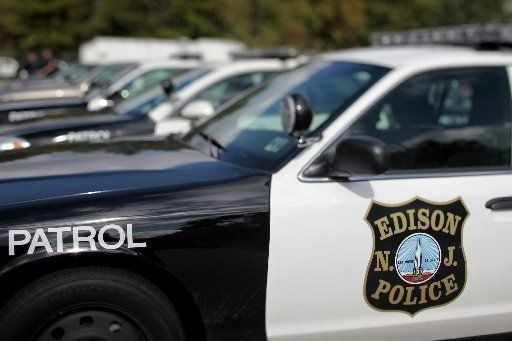 Edison DUI Attorney
DWI Attorneys in Edison Township, New Jersey
If you or a loved one have been charged with Driving While Intoxicated (DWI) or Driving under the Influence of Drugs (Drug DUI) in Edison, New Jersey, it is critical that you understand the penalties and consequences associated with the charges you are facing. This article serves as a playbook for what to expect when fighting an Edison DWI charge. It should be of little surprise that Edison is a major source of DWI arrests in Middlesex County, New Jersey every year. But in order to understand the reasons behind this, first you need to understand that Edison acts a strategic transportation hub in the state. It is the home of five miles of road as well as Interchange 10 on the New Jersey Turnpike, route 287, route 27, and Routes 1 & 9. There is large presence of state and local police who patrol the populated business parks, bars, and restaurants. This constant police activity thus contributes to a high volume of drug and alcohol DUI arrests in Edison.
Penalties & Sentencing For A DUI In Edison
In New Jersey, DWI cases are treated severely by the courts. A first offense DWI alleging Blood Alcohol Content of .08% to .99% involves a mandatory three-month ignition interlock device in your vehicle, $800-$1000 fine PLUS a $1000 surcharge for three years, and a discretionary prison term of up to thirty days. These penalties increase with a higher BAC. Furthermore, a second offense DWI carries with it a mandatory one to two-year license suspension and increased monetary fines and assessments as well as a mandatory prison sentence from 48 hours to ninety days. A third offense DWI carries an eight-year license suspension and up to 180 days in prison at the judge's discretion. Aside from this, additional penalties for DWI can include community service, installation of an ignition interlock device in your vehicle, and mandatory alcohol and drug counseling programs.
Related DWI Offenses That Could Affect Your Case
In addition to the penalties and fines set forth above, New Jersey also penalizes related offenses such as:
► Driving or riding with an open container
► Driving while possessing drugs
► Driving with a DUI suspension
With often see these types of companion charges bundled together with our clients facing DUI charges in Edison. An experienced DWI defense attorney is an invaluable resource when fighting a driving while intoxicated case and related offenses. At William Proetta Criminal Law, we have successfully defended hundreds of cases for clients facing DWI charges in Edison and throughout Middlesex County, New Jersey. If you would like to discuss the details of your case or lay out a case strategy with an experienced DWI defense lawyer, please contact our office at (732) 659-9600 or stop by our local Edison office for a free consultation.
DWI Hot Spots in Edison
New Jersey Turnpike
I-287
U.S. Highway 1
Route 27
Route 440
Oak Tree Road
Woodbridge Ave
Plainfield Road
Talmadge Road
Important Information To Know For DWI Charges in Edison, NJ
All DWI charges that take place within Edison Township are heard in Edison Municipal Court. This is important to note because many Edison DWI cases start out as an arrest by a State Trooper or Middlesex County Sheriff Officer and not a township police officer. The only exception to this rule is if you were charged with an indictable crime in addition to the DWI such as assault by auto, eluding or endangering the welfare of a child then the case will be sent to Middlesex County Superior Court. However, no matter where the case ends up venued, it is not uncommon for DWI cases to take months or even up to a year before they are resolved. Remember to arrive on time for your scheduled appearances and be prepared to stay for long hours, as court can be extremely busy. Also, make sure that a competent and experienced attorney accompanies you to best assist you with the process. For your convenience, we have included an interactive street view map of the outside entrance to Edison Municipal Court which is located at 100 Municipal Boulevard in Edison. You can click here for directions to Edison Municipal Court from your current location.

Contact Edison NJ DUI Lawyers for a Free Consultation
The attorneys at William Proetta Criminal Law take great pride in their unique qualifications in regard to the technical requirements that must be established and followed by New Jersey State and Edison police officers. In fact, our founding attorney Will Proetta is certified in Standardized Field Sobriety Testing (SFST). He is also certified by Draeger Industries in the operation and maintenance of the Alcotest 7110, the breath test device used by police to measure BAC. These credentials are uniquely valuable when it comes to gauging the strength of the state's case against you. Contact us today at (732) 659-9600 to speak with an experienced DWI and DUI defense attorney about your case, and remember our office is down the street at 3840 Park Avenue in Edison.