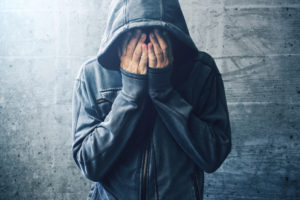 Being Under the Influence of Drugs in Public N.J.S.A. 2C:35-10(b) Attorney in Hudson County
HOBOKEN UNDER THE INFLUENCE OF DRUGS IN PUBLIC LAWYERS
Many people believe strongly that you should be able to do whatever you wish within the confines of your own home, including taking drugs, as long as you are not harming anyone else in the process. But what happens if you take drugs at home and then go out in public? Under New Jersey law, it is actually illegal for a person to be under the influence of drugs in public and doing so can lead to serious criminal charges. According to statute N.J.S.A. 2C:35-10(b), police officers are legally entitled to arrest you if you take drugs and subsequently enter a public place showing signs of drug usage. While charges for being under the influence of drugs in public can be seriously detrimental to your current and future plans, a skilled criminal defense attorney can help challenge the prosecutor's case in court. Our seasoned New Jersey criminal defense lawyers have been representing clients facing drug charges in Hoboken, Jersey City, Kearny, Union City, Bayonne, Secaucus, and throughout NJ for over a decade. Call our local offices in Hudson County at (201) 793-8018 for more information on the charges you're facing and what can be done to successfully resolve your case. We provide free consultations anytime, day or night, so please feel free to contact us now.
BEING UNDER THE INFLUENCE OF DRUGS IN PUBLIC CHARGES N.J.S.A. 2C:35-10(B)
New Jersey statute section N.J.S.A. 2C:35-10(b), outlaws being under the influence of any controlled dangerous substance (CDS) or its analog, unless you are using that substance to treat an illness and have a valid prescription from a doctor. The state defines a broad range of substances as controlled dangerous substances, from heavy drugs like meth, heroin, and cocaine, to very common drugs like marijuana, party drugs like Ecstasy, and prescription drugs like Oxycodone and Xanax.
WHAT ARE THE PUNISHMENTS FOR BEING UNDER THE INFLUENCE OF DRUGS IN A PUBLIC PLACE IN NEW JERSEY?
A conviction under N.J.S.A. 2C:35-10(b) is a disorderly persons offense. You will have a drug offense on your criminal record following your conviction, and you could face up to 6 months in jail, up to to $1,000 in fines, other mandatory fees and assessments, along with a six month driver's license suspension.
Notably, if you have no prior criminal record, you may be eligible for a first-time drug offender program known as conditional discharge. If you gain admission into condition discharge, you will be required to comply with certain rules during a probationary term. Once you successfully complete the program, your charges will be dismissed.
HOW DOES THE STATE PROVE I WAS UNDER THE INFLUENCE OF DRUGS IN PUBLIC?
The state can prove this crime by establishing that you were showing physical or physiological symptoms associated with a controlled dangerous substance or displaying reactions to a drug. Police often rely on the testimony of specially trained officers called "Drug Recognition Experts" to establish that you are showing the signs and symptoms of being on drugs, whether a hallucinogen, a narcotic analgesic, a benzodiazepine, an opioid, cannabis, a central nervous system depressant, an inhalant, or another controlled substance.
DREs may be called to testify in court that the movements of your eyes, your speech pattern, your balance, your short-term memory in response to questions, eyelid tremors, sweating, and a host of other physical and/or mental symptoms are consistent with drug use. They can also testify regarding track marks, burnt fingers, pill bottles, the imprints stamped on particular pills sharps, tinfoil bindles, and other evidence of drug use that they observed to provide further evidence that you were under the influence of drugs in public. If prosecutors can convince the court beyond a reasonable doubt that this evidence and your symptoms establish that you were under the influence of a drug, you can be convicted under N.J.S.A. 2C:35-10(b). And we haven't even discussed blood or urine tests yet.
Officers are also permitted to request that you provide a blood or urine sample if they have cause to believe you are under the influence of drugs. If you consent to give blood or urine, your sample will be analyzed via sophisticated equipment to prove that you took drugs within a certain period of time. If you refuse, police may decide to pursue warrant for your blood or urine and if a judge signs off, they can drug test you regardless of your consent. However, this is unlikely unless police suspect that you committed another serious crime.
CONTACT A JERSEY CITY NJ UNDER THE INFLUENCE OF DRUGS DEFENSE LAWYER TODAY
Our highly skilled Hudson County drug defense lawyers are dedicated to providing the best possible defense for your CDS charges. We will thoroughly examine the circumstances surrounding your arrest and customize our defense on your behalf. Contact us at (201) 793-8018 today to speak with an attorney about your specific case and find out what diversionary programs, defenses, and various options may be available to you.