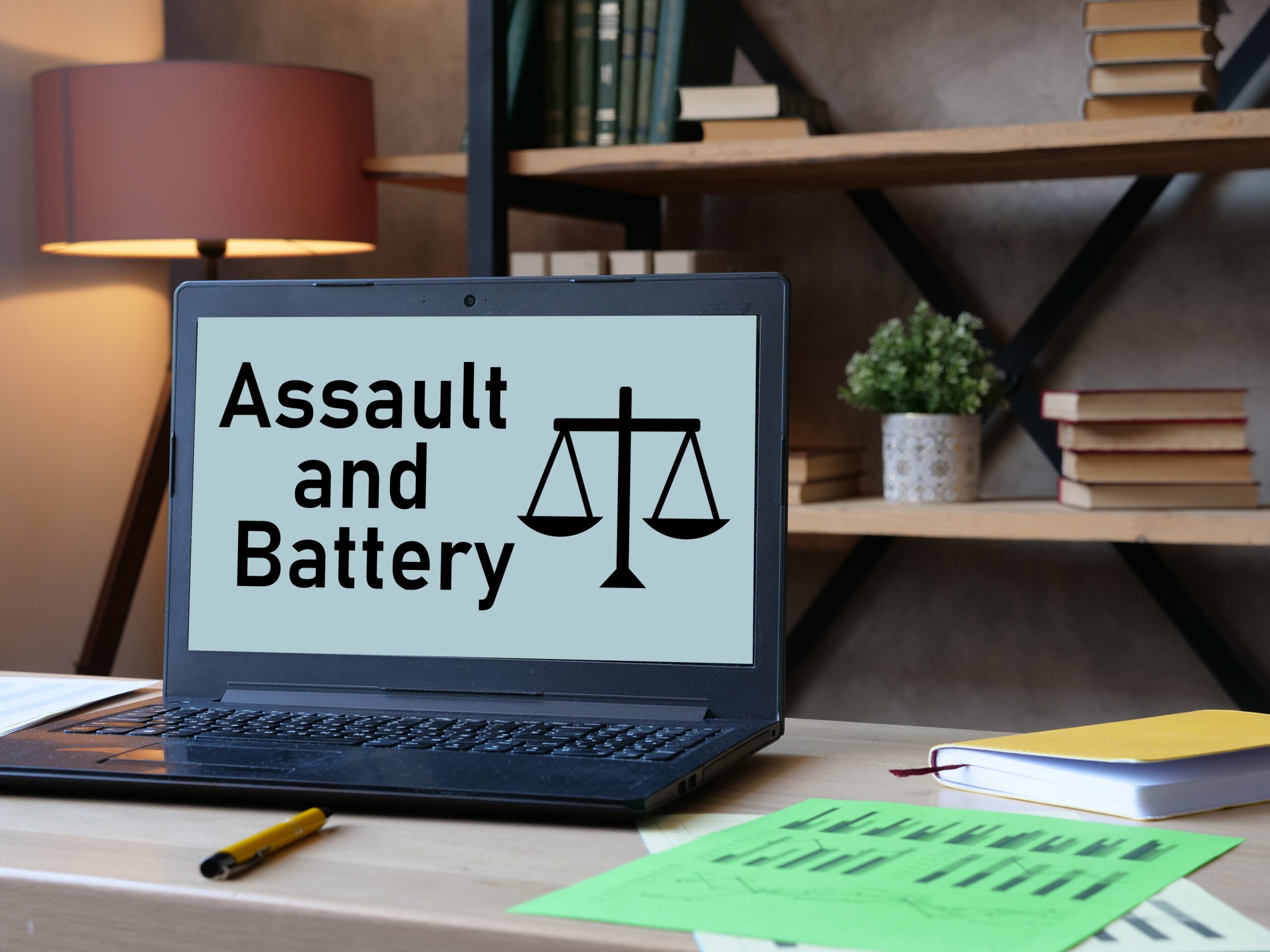 Woodbridge Lawyer For Simple Assault Charges
We regularly defend clients against simple assault charges in Woodbridge, New Jersey. Woodbridge is a large mostly middle-class town in the northeast part of Middlesex County. Woodbridge is comprised of several different sections or communities such as Avenel, Colonia, Fords, Iselin, Port Reading, Sewaren and Woodbridge Proper. In total, Woodbridge is one of the largest towns in the State of New Jersey at over 100,000 residents and this makes for a very large and busy Woodbridge Police Department. Simple assault charges arise from a variety of different situations. One of the most common examples is simple assault during a domestic violence a situation – this can include a husband and wife, boyfriend and girlfriend, domestic partners, or even family members and roommates. Other forms of simple assault we see include bar fights, road rage incidents, jealous lovers fighting over a significant, and fights with the police. If you have been charged and arrested with simple assault in Woodbridge, New Jersey it is important that you understand your rights and possible defenses. Our Woodbridge simple assault lawyers offer free consultations where we can address your concerns and field questions you may have regarding legal representation. Contact our office today at (732) 659-9600 and one our attorneys can go over the specifics of your case and explain how we may be able to help you.
What Happens If I'm Convicted of Simple Assault?
A simple assault under 2C:12-1a is a disorderly persons offense which means that it is handled in Woodbridge Municipal Court.  If convicted of simple assault, you can be sentenced by the judge to up to 6 months in the Middlesex County Jail. Moreover, you can be placed on probation, ordered to attend an anger management program, pay restitution to the alleged victim and pay over a $1000 in fines and costs. In determining the appropriate sentence, the judge will weigh the aggravating and mitigating factors. In situations where your attorney can convince the judge that the aggravating and mitigating factors are in balance or that the mitigating factors outweigh the aggravating factors, the judge will normally give a more lenient sentence. Other factors that the judge will consider include the defendant's prior record. For instance, it's common practice for criminal defense attorneys to argue that a person with no prior record should enjoy a presumption of non-incarceration.
However, the consequences unfortunately don't end there – because if you get convicted of simple assault, especially where it involves domestic violence, you will face a wide array of collateral damages. This can include permanent prohibition of gun ownership and, if you already own guns, the forfeiture of your FID card and seizure of any weapons. If you are a non-citizen, the punishment just continues to get worse because you will face serious immigration consequences which can include deportation proceedings, an inability to renew your Visa or Greencard status or inability to re-enter the country if you leave voluntarily.
Is a Restraining Order For Simple Assault The Same As A Criminal Charge?
This is a point of confusion for a lot of people – restraining orders and simple assault charges are two completely different things. As noted above, simple assault pursuant to 2C:12-1A is criminal charge that will normally be handled in municipal court. However, a victim or plaintiff can also file a civil order of protection known as a temporary restraining order (TRO) against you based on simple assault in alleged domestic violence situations. In order to qualify as "domestic violence" in New Jersey, you and the alleged victim must have been in romantic relationship, lived together, or have familial ties. Restraining orders are handled in a completely separate court proceeding than the criminal charges for the simple assault. For example, a TRO issued from an incident in Woodbridge will be scheduled for a final restraining order "FRO" hearing before Family Court Judge in Middlesex County Superior Court at 120 New Street in New Brunswick, New Jersey. Unlike the criminal case, there is no prosecutor involved in a restraining order proceeding and the defendant is not entitled to a public defender. This means that each side would have to hire their own private attorney if they wished to be represented by an attorney. The FRO hearing would be handled like any other trial, with each side having an opportunity to testify, present evidence, and call witnesses. Both sides would also be subject to cross-examination by their adversaries. One major difference between a FRO trial and criminal simple assault trial is the level of proof required. Criminal cases require proof beyond a reasonable doubt, while FRO cases require only a preponderance of the evidence (51% vs. 49%). This lower threshold of proof can make FROs harder to defend against and can also result in a disparity of results where you may win the criminal case but lose the FRO.
What Is The Definition of Simple Assault?
Simple Assault, also known as misdemeanor assault, is when you cause or attempt to cause "bodily injury" to another by subject them to pushing, striking, shoving, or by using a weapon. Bodily injury is defined as "physical pain, illness or any impairment of physical condition." N.J.S.A. 2C:11-1(a). The law does not require much to establish bodily injury. For example, a complaint of pain or stinging sensation from a slap will suffice. As mentioned above, the alleged victim does not even need to receive a bodily injury for you to be arrested and convicted of simple assault because an attempt to cause injury is enough. Moreover, under certain circumstances, the prosecutor does not even need to prove that you purposely or even knowingly caused the injury to another because the statute also covers reckless conduct that resulted in injury to another. In circumstances where the alleged victim was a police officer or when the injury is more severe such as "significant bodily injury" or "serious bodily injury" then the charges would be upgraded to Aggravated Assault pursuant to 2C:12-1B. Aggravated Assault is a felony charge that is handled in Middlesex County Superior Court.
Can A Lawyer Help Defend Me Against Simple Assault in Woodbridge?
The criminal attorneys at William Proetta Criminal Law regularly defend clients in Woodbridge charged with Simple Assault. We know from years of experience that simple assault cases can be messy and complicated. In some situations, the defendant may be getting prosecuted against the wishes of the alleged victim. This is especially true with family members, married couples or people in romantic relationships together. Unfortunately, the decision to press charges is up to police and not the alleged victim. This can obviously put pressure on a strained relationship. In these circumstances we often try to seek a dismissal through plea bargaining with the municipal prosecutor by stressing the proof issues for the prosecutor that are associated with an uncooperative witness. On the other hand, where parties have gone through a bad break up or have a tumultuous relationship such as feuding neighbors, plea bargaining may not be possible. In these cases, we will launch an aggressive defense and be prepared to fight the case in court by picking apart the allegations during a trial. If you are interested in learning more about possible representation, contact our office for a free and confidential consultation.