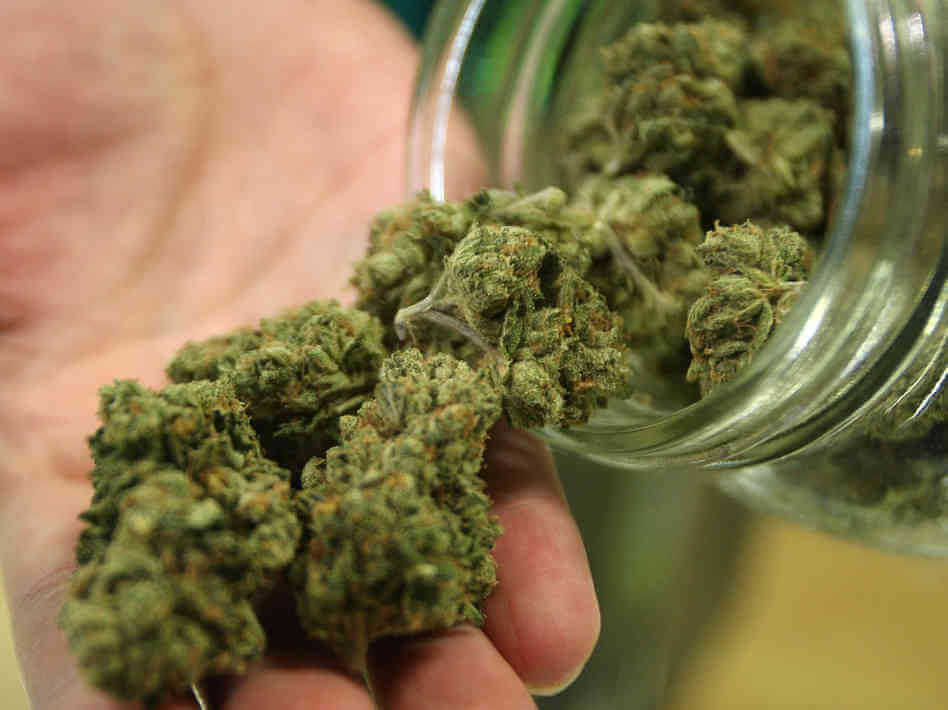 Marijuana Attorney in Hudson County
MARIJUANA ARRESTS IN NEW JERSEY
Marijuana is the most common and popular drug throughout the United States and New Jersey. And although marijuana has been legalized or decriminalized in several states throughout the country, it is still illegal to possess marijuana in New Jersey without a valid prescription. That being said, a large portion of marijuana cases actually only involve a few grams of weed or less or sometimes just the remains of a smoked blunt or roach. Moreover, most marijuana arrests involve a motor vehicle stop so it is common for marijuana possession crimes to be coupled with other related charges such as Drug Paraphernalia and CDS in a Motor Vehicle. If you are convicted for possession of marijuana, it will result in a permanent criminal record for possession of a controlled dangerous substance and can also expose you to probation and even up to 6 months in county jail.
HOW CAN A NJ MARIJUANA DEFENSE ATTORNEY HELP ME?
Over the years, our attorneys have handled hundreds of marijuana cases throughout New Jersey. In many cases we are able to secure straight up dismissals or downgrades to municipal ordinances so our clients can avoid a criminal record. These types of outcomes are normally achieved by challenging the State's evidence that the prosecutor plans to use at trial. Examples of this includes probable cause motions for a bad stop and search, suppression of illegally obtained statements,  and challenging the possession and knowledge of the marijuana itself. In situations where the case cannot be dismissed or downgraded based on a legal issue, we will work with the prosecutor and court to gain our client's admittance into the Conditional Discharge program if they are a first time offender. Completion of the conditional discharge will result in a dismissal of the charges. At William Proetta Criminal Law we defend clients against marijuana charges in Hudson County and throughout New Jersey including Hoboken, Union City, Secaucus, Newark, Weehawken, Kearny, and Jersey City. If you would like to learn more about how we can help you, then contact us today at (201) 793-8018 to speak with an experienced marijuana defense lawyer or to schedule an appointment at our Jersey City office.
2C:35-10(A)(4) POSSESSION OF MARIJUANA UNDER 50 GRAMS
Every year there are thousands of marijuana arrests throughout New Jersey and the state legislature has constructed the statute to cast a broad net over all kinds of activity involving the use and possession of marijuana. Typically marijuana is a disorderly persons offense if the amount or total weight is under 50 grams. However, marijuana charges can easily be upgraded to indictable felony offenses if you are charged with intent to distribute marijuana, distribution of marijuana in a school zone or marijuana distribution within 500 ft of a public park. The New Jersey statute for simple possession of marijuana is provided in pertinent part below for your convenience:
§ 2C:35-10. Possession, use or being under the influence, or failure to make lawful disposition
(4) Possession of fifty (50) grams of less of marijuana, including any adulterants or dilutants, is a disorderly persons offense.
As illustrated above, possession of marijuana under 50 grams is a disorderly persons offense, which is punishable by up to 6 months in jail and a $1000 fine. However, because marijuana possession is a drug related offense you will also face a license suspension of up to two years and thousands of additional mandatory assessments to the state.
FACED WITH MARIJUANA POSSESSION CHARGES IN NJ? UNDERSTAND CRIMINAL POSSESSION OF MARIJUANA FROM A LEGAL PERSPECTIVE
If you have been charged with possession of marijuana in New Jersey, it is important to understand the distinct types of criminal possession. Under NJ law, there are two forms of possession: actual possession and constructive possession. Either form of possession may be used to prove a marijuana charge beyond a reasonable doubt. In the first situation where actual possession applies, a person must have the marijuana on his or her physical person. In other words, the marijuana must be located in your pocket, jacket, sock, or a similar location where the drug is presumably under your direct physical control.
HOW CAN I BE CHARGED IF THE MARIJUANA WASN'T ON ME?
Cases involving constructive possession of marijuana are more complex, as the State must establish that you knew what the item was, were aware of its presence, and had the ability or intention to exercise control over it. Constructive possession provides prosecutors with the opportunity to prove criminal possession without findings of the drug on your physical person. A common example of constructive marijuana possession occurs when several people in a car are charged with possession of marijuana after police conduct a traffic stop and subsequent search of the vehicle. In these situations, the mere presence of the marijuana in the car gives rise to drug charges for all of the vehicle's occupants. An experienced criminal defense attorney can thoroughly investigate the circumstances of the stop, the search, and the arrest that followed in order to identify potential violations of your constitutional rights. If police erred in some way in the course of their investigation, our lawyers will use this as leverage to argue for suppression of evidence and a dismissal of your marijuana charges.
CAN A MARIJUANA CHARGE IN NEW JERSEY BE DISMISSED?
Yes and there are a number of ways that a dismissal of your marijuana charges can be achieved. While most people like to concentrate on the probable cause for the arrest or statements in violation of your Miranda rights, the biggest single reason marijuana charges get dismissed in New Jersey is because the state cannot prove that was seized was actually marijuana. Now you're probably asking yourself what do you mean they can't prove it was marijuana? Well under the rules of evidence the prosecutor is required to establish something known as a "chain of custody" that establishes where the marijuana was every step of the way from the moment it was taken to you and transported to the lab and everyone that handled it in between. Once at the lab, it has to be properly tested by a certified laboratory technician at a New Jersey State Forensic Laboratory and that same technician will have to come to court and testify if the results of the test are objected to.
CONTACT A JERSEY CITY NJ MARIJUANA DEFENSE LAWYER TODAY
Most people find it hard to believe but New Jersey law does not differentiate between marijuana shake from a grinder and an ounce of marijuana – as long as there is enough substance to test, both examples are guilty of simple possession of marijuana under 50 grams. New Jersey marijuana cases can be difficult, involving complicated suppression issues such as probable cause for the motor vehicle stop, an illegal search and seizure of evidence, or Miranda violations for incriminating statements. Our criminal defense lawyers know the court system and know what it takes to properly defend a marijuana case. We represent clients for marijuana offenses throughout New Jersey including North Bergen, Bloomfield, West New York, Harrison, Belleville, Nutley, and Guttenberg. If you would like to speak with an experienced New Jersey marijuana defense attorney, then contact us today at (201) 793-8018 for a free consultation or to schedule an appointment at our Jersey City office.