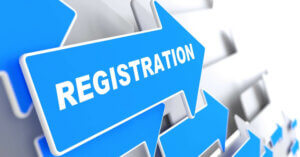 Failure to Register as a Sex Offender in New Jersey Attorney in Union County
Failure to Register as a Sex Offender Attorneys Union County, NJ
Megan's Law was an important piece of legislation passed by the New Jersey legislature in 1994. The law applies to convicted sex offenders, and it sets forth a number of requirements for anyone who is convicted of a felony sex offense in New Jersey. First and foremost, Megan's Law requires individuals who have been convicted of certain sex crimes, or who have pleaded guilty to certain sex crimes, to register as a convicted sex offender with the state. Depending on the nature of the sex offense and the classification of the convicted sex offender, the law may also require the person to provide certain information to local law enforcement, to notify authorities of a change in address or employment, and to meet other strict requirements long after any prison sentence has been served. Basically, if you are convicted of a sex offense in NJ, you could find yourself on the sex offender registry and subject to community supervision for the rest of your life. Moreover, failure to register as a sex offender could have catastrophic consequences, as you could find yourself back in prison.
Here, our experienced New Jersey sex crimes attorneys explain what happens when a person fails to register as a sex offender in New Jersey. If you need help defending against charges for N.J.S.A. 2C:7-2 based on failure to register as a sex offender, contact our lawyers for immediate assistance in a free consultation. We can answer all of your questions, discuss the particulars of your situation, and possible strategies that may offer your best option based on the case. Our criminal law firm serves clients throughout the Union County, NJ area, including in towns such as Elizabeth, Linden, Cranford, Clark, Union Twp, Roselle, Rahway, and Hillside NJ. Please call (908) 838-0150, start a chat, or email us today.
Offenses Requiring Sex Offender Registration in New Jersey
When a person is convicted of certain sex crimes in New Jersey, they are subject to sex offender registration requirements. The specific criminal offenses for which a person may be required to register as a convicted sex offender are set forth in N.J.S.A. 2C:7-2 of the NJ Criminal Code. A conviction or guilty plea on any of the following charges could result in the judge imposing Megan's Law sex offender registration requirements:
NJ Sex Offender Tier Classification
The exact requirements that must be met in order for you to avoid criminal charges for Failure to Register as a Sex Offender will depend on how you are classified after your case has been resolved and the judge has imposed sentence. In New Jersey, anyone subject to Megan's Law is classified according to the nature of their sex crime charges, with an offender being classified as either Tier 1, Tier 2, or Tier 3. Tier 3 offenders are considered the most likely to reoffend, so they face the strictest requirements under Megan's Law. By contrast, Tier 1 offenders are considered the least likely to commit another sex offense in the future, so they face the least stringent registration requirements.
After initially registering as a sex offender, the individual will be assessed so that the state can determine which tier is most appropriate under the circumstances. The main consideration is whether the offender poses a low, moderate, or high risk of committing another sex crime, and there are a number of factors that are used to make this assessment: the nature of the sex offense for which the person was convicted, the offender's prior history of sex offenses, the offender's response to treatment after arrest and/or while in custody, and the results of a psychological assessment, known as an Avenel Evaluation. A final determination and classification order will then be entered at the conclusion of a hearing.
Community Notification of Sex Offender Status
As soon as you are released from prison, you will have to register under Megan's Law. This will include making your status as a convicted sex offender publicly accessible from the New Jersey Sex Offender Internet Registry, a website maintained by the New Jersey State Police so that the general public will be able to learn about convicted sex offenders who live in their neighborhoods and then take precautions to protect themselves and their families, if necessary. The information available on the NJ Sex Offender Internet Registry is limited when the offender is classified as a Tier 1 offender with a low risk of re-offending. However, for Tier 2 and Tier 3 offenders with either a moderate or high risk of re-offending, the sex offender database includes a significant amount of information about the offender and their status, including:
Name (and aliases)
Address
Physical description, including age, race, sex, height, weight, hair color, and eye color
Photo of the offender
Vehicle information, including license plate number
Sex offense for which the offender was convicted
Likelihood that the offender might commit another sex offense in the future
Information You Must Provide under Megan's Law
Some of the most common requirements for convicted sex offenders include the following:
You must notify local law enforcement about any change in your permanent address.
You must notify law enforcement about changes in employment status, such as termination from your current job or if you change your job.
You must inform law enforcement if you are a student, and you must provide updates if there is a change in your educational status. (E.g., you graduate or leave school for any reason.)
One question that often comes up when a person is convicted of a sex crime in New Jersey is: "How long will I have to register as a sex offender after conviction?" It's certainly reasonable to wonder how long you will be subject to the above requirements. While sex offender registration is technically for life, you may be able to apply for removal from Megan's Law after a period of 15 years has passed since either your conviction or your release from prison, whichever occurred later. A criminal defense attorney can assist you with this process.
What Happens If You Fail to Register as a Sex Offender in New Jersey?
To put it bluntly, sex offender registration is not optional for individuals convicted of serious sex crimes in New Jersey. These registration requirements are imposed by statute and enforced by police, so you must comply. If you fail to register as a sex offender, you are likely to face new criminal charges that carry significant prison time.
N.J.S.A. 2C:7-2 states that anyone who fails to register as required is guilty of a third degree indictable offense. This crime carries penalties that include a sentence of 3-5 years in state prison, as well as a fine of $15,000. Additionally, the fact that this will be a second felony-level offense on your record makes it extremely likely that the judge will order you to serve time in prison rather than allow for a probationary sentence.
Contact an Elizabeth NJ Attorney to Help You Defend Failing to Register as a Sex Offender in NJ
If you are charged with Failure to Register as a Sex Offender, it is imperative that you get a skilled NJ criminal defense lawyer who is prepared to defend you against the charges. Our attorneys have over a decade each of experience with sex crime cases and we understand the nuances of Failure to Register charges. To that end, we may be able to raise strong defenses on your behalf. Of course, the defenses available in your case will depend on the particular facts and circumstances of the alleged violation. For this reason, it is important to have an individual evaluation of what happened with your alleged Megan's Law violation to identify what could motivate the prosecutor to drop the charges, or get the judge to impose a lighter sentence that does not include jail time. To discuss your failure to register accusations or any other sex crime for which you are faces charges in Union County, NJ, contact (908) 838-0150. Free consultations are at your disposal.