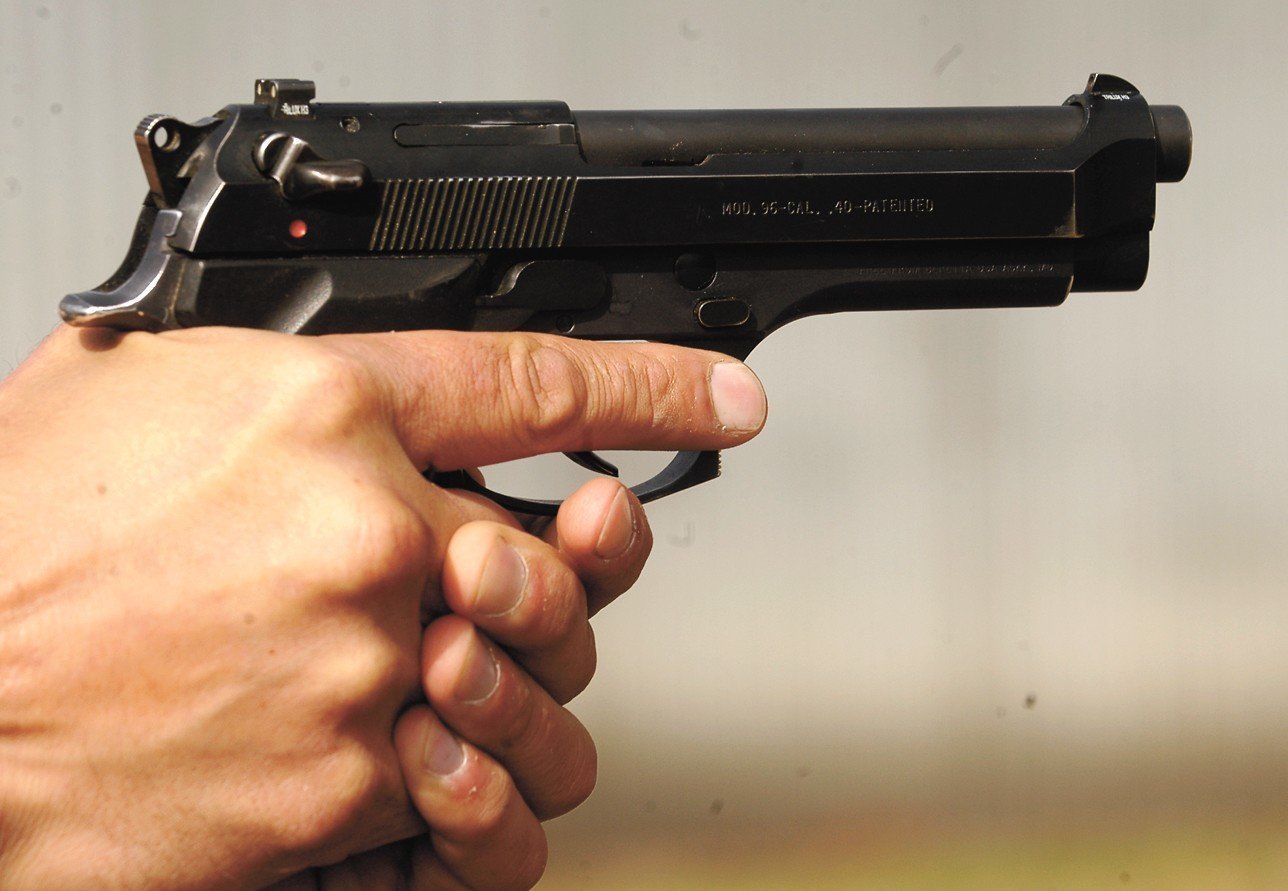 Unlawful Possession of a Weapon Attorney in Hudson County
KEARNY NJ UNLAWFUL WEAPON POSSESSION ATTORNEY
One of the biggest mistakes you can make in New Jersey is to assume anything about our weapon laws or not take the regulations seriously. Our state does not honor gun regulations and laws from neighboring states or resident's guns from other states. For example, if you legally bought and own a gun in Pennsylvania, it does not give you the right to bring the gun into New Jersey – unless you are going hunting or shooting at a range without any stops on the way. This is why a large portion of the cases we handle often involve out-of-state residents who legally purchased firearms in another state and unknowingly brought them into New Jersey illegally. There is no better example of where this happens than in Newark International Airport which sits within portions of Newark and Elizabeth and sees thousands of travelers pass through its gates each day. Unfortunately, many travelers do not understand New Jersey's weapons laws and will try to carry on a weapon such as a knife, BB gun, or even a firearm.
Our state does not allow ignorance of the law to be a valid defense so once you are arrested for unlawful possession of a weapon you are in a very complicated and difficult situation. New Jersey arguably has the toughest weapons laws in the entire country and many of the offenses carry mandatory prison time under NERA and the Graves Act for even a first time offender. That is why it is essential you consult and retain an experienced weapon defense lawyer to represent your interests and protect your rights. At William Proetta Criminal Law we have successfully defended thousands of crimes throughout New Jersey including many cases involving unlawful possession of a weapon charges. We represent clients for unlawful possession of weapon throughout Hudson and Essex Counties including Jersey City, North Bergen, Bloomfield, East Orange, Bayonne, Belleville, and Secaucus. If you would like to learn more about how we can help you, contact us at (201) 793-8018 for a free initial consultation with an experienced criminal defense lawyer or to set up an appointment at any one of our offices.
LAW ON ILLEGALLY POSSESSING WEAPONS IN NEW JERSEY
Unlawful possession of a weapon is among the most serious criminal offenses in the New Jersey criminal code. The crime is addressed by N.J.S.A. 2C:39-5, which makes it illegal for anyone to possess certain types of weapons without being licensed to do so. Although many violations of the unlawful possession of a weapon statute involve firearms, the law does not just apply to guns. It also addresses other kinds of weapons. The specific weapons mentioned in this law include the following:
Machine guns
Handguns
Rifles
Shotguns
Assault firearms
Airsoft guns, BB guns, and pellet guns
Antique handguns
Other weapons
Most unlawful possession of a weapon offenses involve firearms. As one might expect, the firearms mentioned in the statute include handguns, rifles, shotguns, and assault firearms – anyone found to be carrying or otherwise in possession of one of these types of firearms must have a valid permit for the weapon. What might come as a shock to many gun owners, however, is that New Jersey law also prohibits anyone from possessing antique handguns, with the statute specifically including antique handguns in the definition of "handgun." Additionally, the law prohibits a person from owning, carrying, or otherwise possessing certain firearms, including Airsoft guns, BB guns, and pellet guns, without first having obtained a state-issued handgun permit and/or firearms purchaser identification card. The laws of this state define what qualifies a gun quite broadly to include firearms "in the nature of an air gun, spring gun or pistol or other weapon of a similar nature in which the propelling force is a spring, elastic band, carbon dioxide, compressed or other gas or vapor, air or compressed air, or ignited by compressed air." Moreover, the penalties for unlawful possession of one of these types of guns can be extremely harsh, and they often include mandatory prison time.
PENALTIES FOR UNLAWFUL GUN POSSESSION & OTHER WEAPONS
Ultimately, if you are convicted of unlawful possession of a weapon, or if you plead guilty to a 2c:39-5 offense, you could face penalties including substantial imprisonment. The exact penalties will depend on the facts and circumstances of the case, as well as the type of weapon and the nature of the offense. Since all of these charges are classified as felonies, the length of any prison sentence that may be imposed by the judge will be determined by the grading and degree of the charge. In particular, a second degree charge will carry more severe penalties than a third degree charge, which will carry more severe penalties than a fourth degree charge, etc. The degree of the charge is directly connected with the type of weapon involved.
Handguns – Any person who knowingly has in his possession any handgun, including an antique handgun without first having obtained a permit to carry same is guilty of a crime of the second degree. However, if the gun is in the nature of an air gun or pellet pistol then the crime is of the third degree. ***A conviction for unlawful possession of a handgun is a Graves Act offense, effective January 13, 2008, and requires a mandatory period of parole ineligibility. Machine Guns – Any person who knowingly has in his possession a machine gun or instrument or device adaptable for use as a machine gun without being licensed is guilty of a crime of the second degree. Rifles or Shotguns – Any person who knowingly has in her possession any rifle or shotgun without first having obtained a firearms purchaser identification card is guilty of a crime of the third degree. The purchaser identification card also must be obtained to acquire a rifle or shotgun. The same card is used for both the acquisition and possession. In contrast, a permit to purchase is required to acquire a handgun, and a separate permit is required to carry the handgun. Other Prohibited Weapons – It is a fourth degree crime to possess any weapon without a lawful purpose.
When it comes to the length of a prison sentence, N.J.S.A. 2C:39-5 dictates different sentencing ranges for each of the following types of weapons and associated degrees of crimes:
Second Degree – Handgun, Machine Gun, Assault Firearm: 5-10 years in prison
Third Degree – Shotgun, Rifle, Airsoft Gun: 3-5 years in prison
Other Weapons: up to 18 months in prison
WHAT IS CONSIDERED A WEAPON IN NEW JERSEY?
"Weapon" – means anything readily capable of lethal use or of inflicting serious bodily injury. This includes gravity knives, switchblade knives, daggers, dirks, stilettos, or other dangerous knives, billies, blackjacks, bludgeons, metal knuckles, sandclubs, slingshots, cestis or similar leather bands studded with metal filings or razor blades imbedded in wood, stun guns and any other weapon which projects, releases or emits tear gas or any other substance intended to produce temporary physical discomfort or permanent injury through being vaporized or otherwise dispensed in the air.
MANDATORY PRISON FOR UNLAWFUL POSSESSION OF A GUN
We mentioned the Graves Act briefly in the above paragraphs but let's spend some more time explaining the act in more detail because it can have devastating effects of certain weapons crimes. The Graves Act makes the mere possession of certain weapons per se unlawful and therefore makes these crimes punishable by a mandatory term of parole ineligibility in state prison. Examples of these offenses includes unlawful possession of a handgun, unlawful possession of rifles and shotguns, possession of a defaced firearm, unlawful possession of a sawed-off shotgun, and unlawful possession of a machine gun. Moreover, even though some of these offenses are technically graded as third and fourth degree crimes since they fall under the Graves Act, you no longer enjoy a presumption of non-incarceration for a first time offender.
Weapons on School Property – Irrespective of whether the defendant has a permit to carry a firearm or a valid firearm purchaser identification card, it is a crime of the third degree to possess a firearm in or upon any part of the building or grounds of any school, college, or university dormitory room and it could be a disorderly persons offense to even possess an imitation firearm. It is a fourth degree crime to knowingly possess any other weapon on school grounds.
CONTACT A HOBOKEN UNLAWFUL POSSESSION OF A WEAPON LAWYER TODAY
Regardless of the exact scenario that led to you being charged with unlawful possession of a weapon, the stakes are incredibly high. Thus, it is critically important that you speak with a knowledgeable criminal defense lawyer as soon as possible. An experienced criminal attorney can often challenge the state's case against you and negotiate with the prosecutor's to downgrade your charges. For instance, in certain cases our lawyers have secured a waiver of the Graves Act by the County Prosecutor and successfully negotiated probation and even Pre-Trial Intervention. If you would like to learn more about potential representation for your charges, you can contact us at (201) 793-8018 for a free initial consconultation with an experienced gun defense lawyer who can answer your questions and address any concerns.