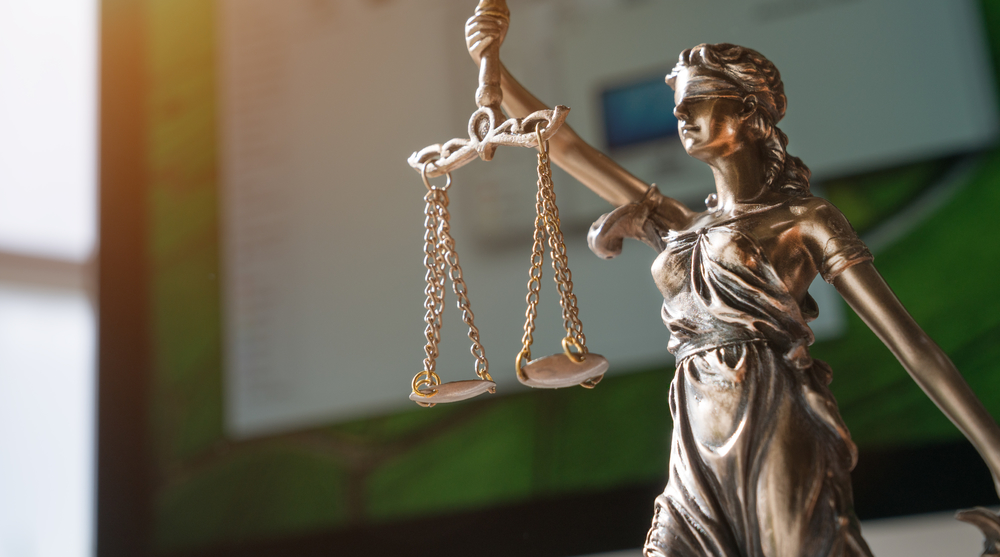 If you are arrested for a crime in New Jersey and the state subsequently files charges against you, finding and retaining proper legal representation can make the difference between a devastating outcome and a manageable one. In some cases, particularly if some of the facts of your case are favorable to you and give rise to viable legal defenses, your criminal defense attorney may be able to negotiate with a prosecutor for a reduction in your charges. This article explores how this type of charge "downgrading" works, the general timeline for downgraded negotiations, and potential positive outcomes of getting criminal charges reduced.
Keep in mind, it is always best to consult a knowledgeable criminal defense lawyer about what types of legal options may apply to your case. Our Ocean County criminal defense attorneys at William Proetta Criminal Law have successfully helped countless clients with downgrading their charges and the penalties they are facing in Toms River, Manchester, Berkeley Twp., Seaside Heights, Brick, and throughout NJ. For more information about reducing the charges in your case and how our skilled criminal lawyers can help, contact our local Point Pleasant office at (848) 238-2100.
How a Criminal Charge Can Be Downgraded in Toms River
In some cases, a prosecutor's view of a case can change after they have filed charges against you. New evidence may come to light that was not available at the time that the charges were filed, or your attorney may be able to explain existing evidence in a way that convincingly casts doubt on the prosecution's case, points toward your innocence, or points toward another person's guilt. Your attorney may also identify problematic police conduct at some point in the investigation that led to your arrest, including traffic stops or other searches that were not supported by reasonable suspicion or probable cause. Such problems can result in the suppression of evidence that the prosecutor may need to prove the state's case. All of these situations can poke holes in a prosecutor's case, and she or he may be willing to downgrade the charges filed against you in light of these problems of proof.
Negotiations between your attorney and the prosecutor may begin close in time to your first appearance, or they can occur after a number of appearances when new evidence comes to light. Generally, if you are charged with an indictable offense, you will appear after being arrested and taken to jail for at least 24 to 48 hours, after which you must be seen by a judge for a detention hearing. Indictable offenses, also known as felony charges, are heard in County Superior Court. If you are charged with a disorderly persons offense, a lower category of criminal charges, you will likely be summoned to appear in the local municipal court in the municipality where the charges were filed. Penalties for disorderly persons offenses are generally much lighter than those applicable to indictable crimes, but they still result in a criminal record and are punishable by months of jail time.
Best Outcomes for Getting NJ Criminal Charges Reduced
Prosecutors must provide you or your attorney with "discovery," which may include police reports, surveillance reports, lab results, and other documents related to your case. Once your attorney has had a chance to review this discovery, they may identify weaknesses in the prosecution's theory or defenses applicable to your case, at which point your attorney may negotiate with the the prosecutor to "downgrade" the criminal charges filed against you. This discovery review and initial round of downgrade negotiations can be a critical turning point in your case.
The best possible outcome from downgrade negotiations between your attorney and the prosecutor is outright dismissal of the charges against you. Prosecutors will also sometimes dismiss certain charges but not others, or they may dismiss certain charges and amend the charging document to include downgraded (less serious) charges in place of the original charges.
It is also possible for your attorney to convince a prosecutor, based on problems of proof or viable defenses, to offer you a deal through which you can plead guilty to a lesser or "downgraded" offense in exchange for the dismissal of more serious charges. If your attorney is able to get an indictable offense reduced to a disorderly persons offense, the case will then be transferred from Superior Court to municipal court. If your lawyer obtains a downgraded charge in municipal court, such as a reduction of disorderly conduct to a municipal ordinance, you can avoid a criminal conviction on your record.
Can my Criminal Charges by Downgraded in Point Pleasant?
A downgrade is not always a viable option depending on the facts of your case, but an experienced criminal defense attorney can significantly improve your chances of obtaining a downgrade and positive resolution of your case. If you have an upcoming criminal case in Ocean County Superior Court or a local municipal court in the county, contact our dedicated team of criminal defense lawyers at (848) 238-2100 for a free consultation.