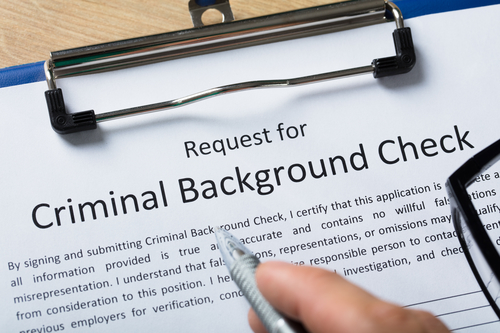 A new law dealing with criminal expungement in New Jersey took effect on October 1, 2018. "Expungement" is the removal of all records from a court file, correctional or detention facility file, or law enforcement agency file regarding your arrest, trial, conviction, or other disposition of your criminal offense. Many people who have suffered one or more criminal convictions but who have lived a law-abiding life for years since wish to expunge any record of their earlier conviction. Expunging a criminal record can make it easier for you to find employment and, in some cases, pass background checks. Here's what you need to know about New Jersey expungement law and why recent updates to may mean you are newly eligible to expunge your criminal record.
How Expungement Works in New Jersey
To take advantage of the New Jersey expungement law, you must first be eligible for expungement. This determination depends on the number and type of criminal offenses reflected on your record. Some offenses cannot be expunged, including homicide, kidnapping, sexual assault or aggravated sexual assault, human trafficking, arson, robbery, terrorism, and other significant crimes. Our Middlesex County criminal defense lawyers can provide you with specific information on whether your criminal history qualifies for expungement.
After you determine whether you are eligible for expungement, you will then need to locate your criminal records, including a copy of your indictment, complaint, or summons, court reference numbers, the dates of your conviction(s), the date of your arrest or booking date, and other relevant records. Again, our criminal attorneys can assist you with this.
You then need to complete petition for expungement and file and serve the petition for expungement to a number of parties. If the expungement is granted, you then are required to serve the expungement order again to the applicable parties, including police officials, the county prosecutor, relevant courts, and the NJ State Police. We handle this entire process for you from start to finish, ensuring that it is done right and you are in the best position for an approval.
Recent Updates to the New Jersey Expungement Law
In October 2018, New Jersey expanded the number of disorderly persons offenses that can be expunged. The state also reduced the waiting period that applies before a person's indictable offense (i.e. felony) conviction can be expunged from ten years to six years. The waiting period to expunge disorderly persons offenses resulting in conviction is generally five years. The waiting period for municipal ordinance offenses is two years. And the waiting period to expunge juvenile records was reduced from five years to three years.
Furthermore, if you have satisfied your applicable waiting period but still owe restitution, you can still seek expungement as long as the court either enters a civil judgment allowing the victim to collect the remaining amount of restitution owed or the court otherwise provides for continued payment of fines or restitution. Prior to the 2018 amendments, restitution payments often served as a bar to seeking expungement for many people.
Previously, individuals who had an indictable offense (i.e. felony) case dismissed through Pre-Trial Intervention (or PTI) were not eligible for expungement of another felony. Under the new law, people who took advantage of PTI can now also potentially seek expungement of PTI and another crime. And perhaps most notably of all, the 2018 amendments now permit multiple indictable offense (i.e. a felony offense) expungements if the convictions were part of a single crime spree, meaning that the convictions are listed on one judgment of conviction or the convictions are so interdependent or closely related that they can be considered to be part of a single criminal episode that took place over a relatively short period of time.
Need an Expungement in Middlesex County?
If you are seeking an expungement in New Jersey, the lawyers at our firm can help. We have assisted thousands of clients with expunging their criminal records in Middlesex County and throughout NJ, including in Edison, New Brunswick, East Brunswick, Woodbridge, Metuchen, Piscataway, and South Brunswick. If you would like to speak with an attorney about your eligibility for an expungement and how we can help you successfully clear your criminal record, call (732) 659-9600 today. Consultations are provided free of charge.